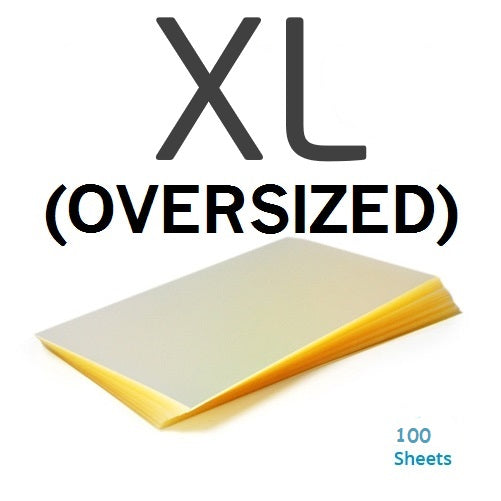 Repack-It Over-Wrap Sheets XL Oversized (23.5" x 23.5")
$59.99


Sheets to wrap Oversized Items in the Repack-it XL.
Available in one pack size of 100 sheets.
Perfect for wrapping items like Cell Phones, Vape Liquids, Collectible Toys and Games.
These sheets measure 23.5" x 23.5" (60cm x 60cm) and must be hand cut to the size you require. Can easily be cut with a scissors, or if you have large quantities to cut, most printing companies have large cutting sheers capable of precisely cutting hundreds at a time to your dimensions.


The quality of the material is comparable, if not better than the manufacturers wrapping.
Sheets can be folded and sealed in seconds with minimal training and the bond is permanent.
Related products