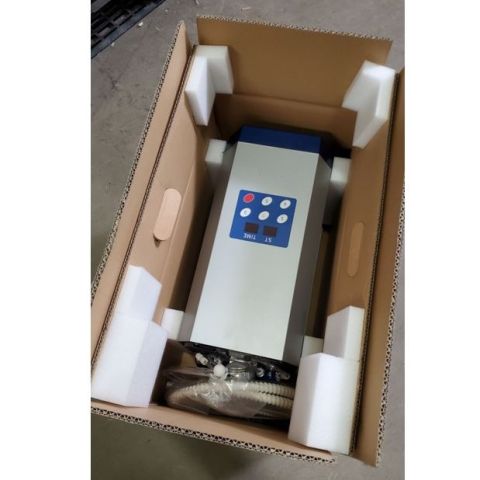 ECO Smart Box & Insert
$45.00
Extra heavy duty corrugated outside box and foam Insert for the ECOSmart Disc Repair Machines. 
FACT: Shipping companies do not handle packages the way you want them to. These boxes are essential for safely shipping your valuable ECO Disc Repair Machine.
These boxes were designed by ELM specifically for the ECO Machines and have been rigorously tested to minimize shipping damage.   

NOTE: While these boxes will minimize shipping damage, they do not guarantee against damage from abuse and overly rough handling by shipping companies. ELM USA strongly suggests insuring your machine when shipping.
**Shipping companies base shipping charges 90% on volume, so even though these boxes will ship empty, the shipping costs are very high. When ordering, you can fill these boxes with supplies at no additional shipping costs.
Picture shown is the AutoSmart Box 
These are genuine (OEM) ELM Boxes.  ELM is the inventor and manufacturer of the Eco Disc Repair Systems.
OEM Part Number:
Outer Box: EDR-ET-H03a
Inner Box: EDR-ET-H01a
Related products