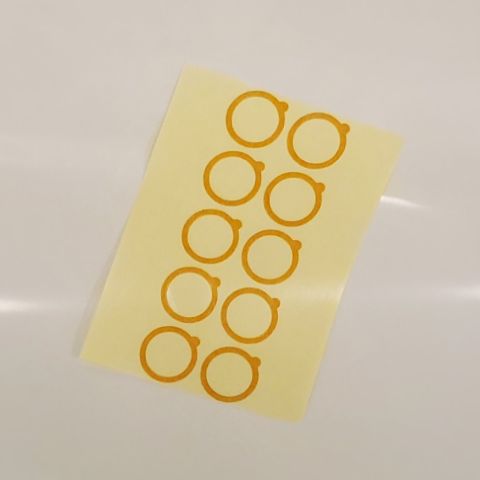 Game Disc Adapter Center Rings (10 count)
$9.95
These are the double stick center paper rings used on our GameCube Adapters.
Includes 10 center paper rings
When applying, be certain to remove the old decal, and the protective paper revealing a sticky surface for the disc to stick to. Each sticker is generally good for about 30 repairs, but this can vary. 
Part#: EDR-EC-010b-T-10
Related products